For privacy reasons Google Maps needs your permission to be loaded. For more details, please see our
Privacy Policy
.
I Accept
We'd love To Meet You In Person Or Via The Web!
We love meeting and talking to new friends about their tech needs so send us a message or give us a call to arrange a meeting.
Main Office: 13009 N 29th St
Phoenix AZ 85032
Phone: 480 616-1051
Email: contact@greenfields.io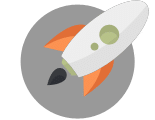 We're Here To Help Your Business Blast Off!
Through Creative Ideas, Innovation & Sheer Determination