OUR MISSION IS TO HARNESS OUR CREATIVITY INTO A VIABLE SOLUTION
Green Fields Solutions, Inc. is a technology solutions firm focusing on app and tech projects and development. Headquartered in Phoenix, AZ, Green Fields Solutions seeks to offer easy to use tech products. CEO Ryan Wilson started the firm to give a platform for tech developers to hone their skills and network with like-minded tech developers and programmers. The current Green Fields Solutions team of tech developers and creative designers have a passion for making technology accessible for everyone.
The Right Tools. The Right Solution.
Our team stays up to date on the latest and greatest in the tech world so you can be assured that we'll be using the best tools to fit your needs.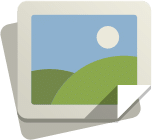 Beautiful Images
Images tell a story, share a feeling and reveal information to your viewer.
Images Tell A Story
Rest assure we will incorporate beautiful imagery into your project so it stands out to the world.
Intuitive Options
Our intuitive options allow you to quickly and easily customize your web site.
Interfaces Matter
Options are useless without a clear understanding of what they do. We include intuitive, easy to use options.

Responsive
No matter what screen size or device, your content will look amazing.
Looks Amazing
Your content matters most, and needs to be accessible anywhere, anytime. The frameworks we use make that possible.
Meet Your New Best Friends, Our Gurus.
We Pride Ourselves On Creativity, Problem Solving & Determination.
We Are Creative
Our creative designers use the best and most effective tools and methods to make sure your product is visually stunning and just the way you imagined it would be.
We are Problem Solvers
Our Developers have all learned at some of the industry's best schools, and have been trained to think through even the toughest problems. We write clean easy to read code so when you deploy your project is ready to go and debugged right the first time.
We Are Determined
There is no job to big or small for our team. Our mission is and always will be to provide easy to understand, deploy, and use technology solutions for our customers.